Missouri Appleseed continues to improve the systems and policies at the intersection of public health, criminal justice, and child welfare so that all Missouri families have the opportunity to thrive. As you consider end-of-year charitable gifts, we ask that you consider supporting our work.
HERE'S A LOOK AT OUR FOCUS FOR THE UPCOMING YEAR: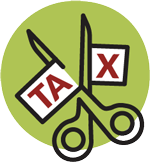 Ending Missouri's Unfair Tax on Menstrual Products & Diapers
Did you know menstrual products and diapers are taxed at 4.225% – the same as luxury items? This regressive tax more acutely affects poor families because sales taxes on necessities place a larger economic burden on those with less money. Missouri Appleseed has already enlisted bipartisan support to help repeal this unfair tax.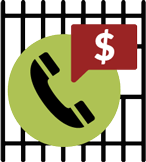 Through extensive research, Missouri Appleseed discovered that 30% of Missouri jails have in-state phone rates that exceed the federal rate cap for interstate jail phone call rates. Missouri Appleseed will address phone call price-gouging for families affected by the criminal justice system, which disproportionately affects poor women and children.
Donate by check
Kindly make your check payable to Missouri Appleseed and mail to:
Missouri Appleseed
100 N. Tucker Boulevard
Room 840
St. Louis, MO 63101